On Friday, December 13, I went to see the "Golden Girls Christmas" show in San Francisco with my daughter, son, the "Flock of Sea Girls" band and friends.  We go every year and it is hilarious.  This year we all wore ugly Christmas Sweaters.  Here are my photos: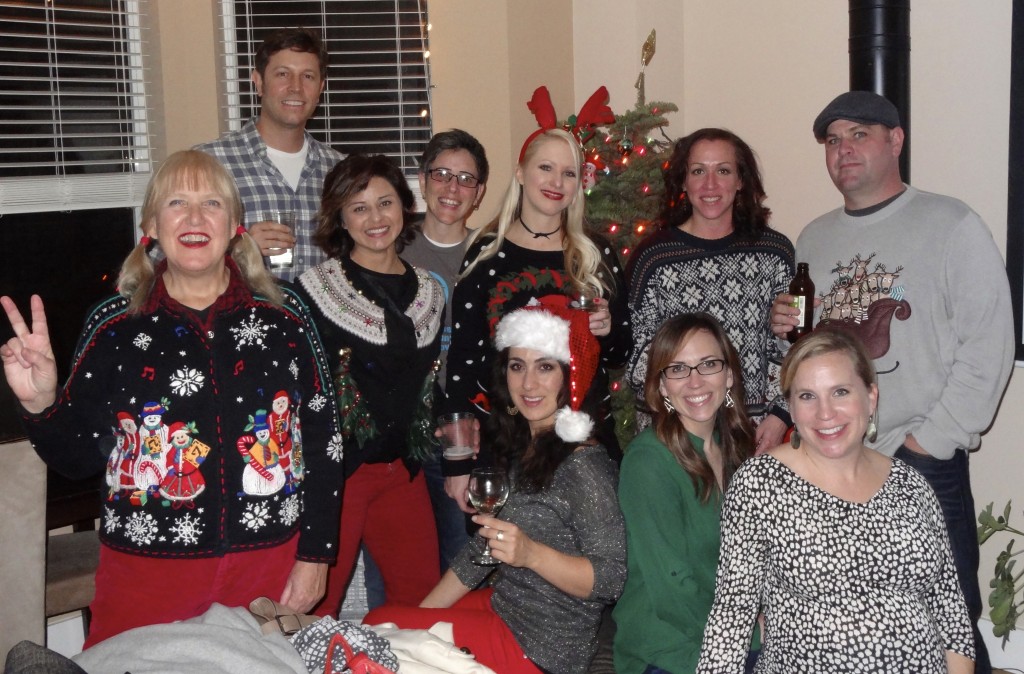 My son Brian and my daughter Jennifer.  Brian decorated his sweater.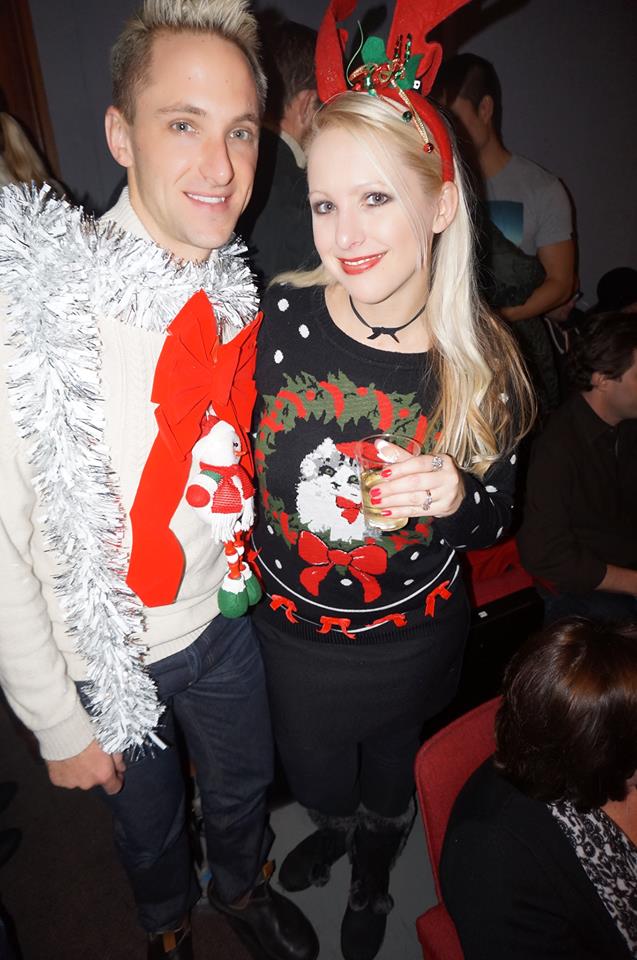 This guy made his own dress.  He was sitting in front of me.

Jennifer's friends.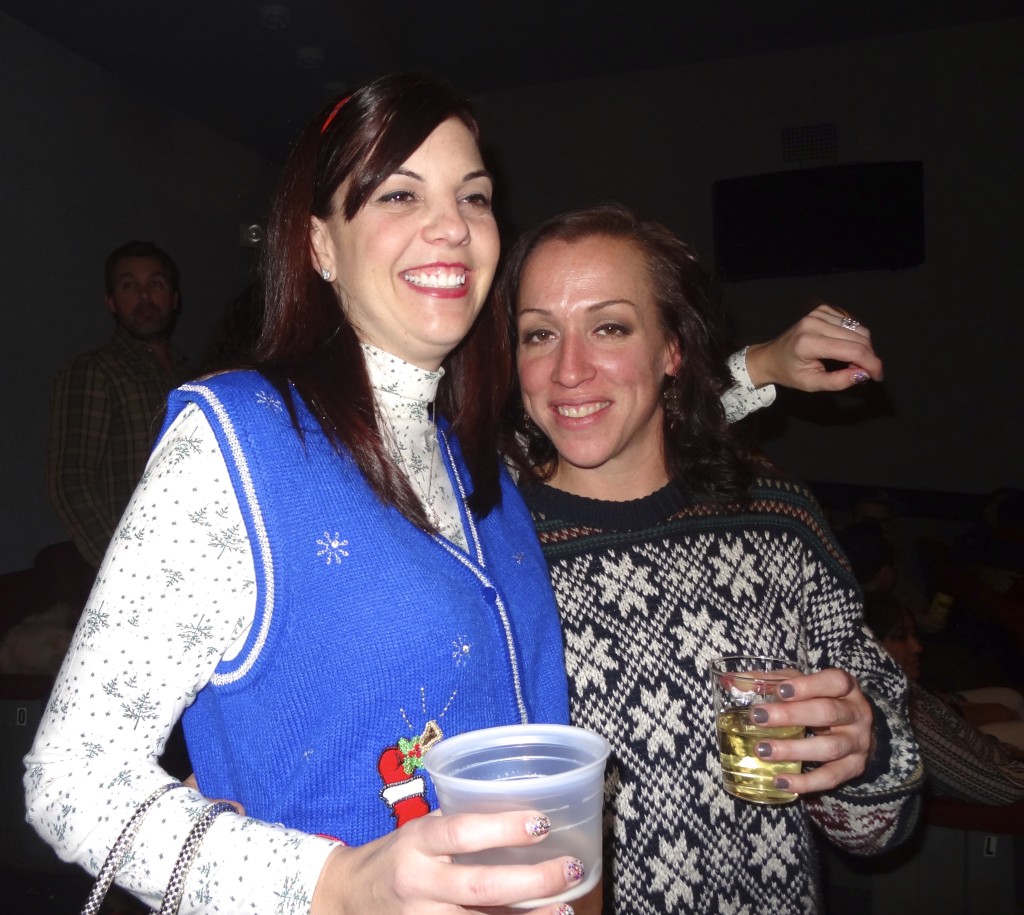 Brian's friends.

Me with my ugly Christmas sweater that I bought in Santa Cruz.

Brian next to the Golden Girls sign at the Victoria Theater in San Francisco.

The Golden Girls.
After the show we got a photo taken with the Golden Girls.  They are big guys.

Julie, Brian and Mark.  Brian is trying out his I'm cool look.

Me a Jennifer with the Golden Girls.  They make me look small.